An urban elopement at it's best!
When Balal called me that Saturday evening he said they were a spontaneous couple and their urban elopement would take place during the easter weekend. I was so happy, because a short notice elopement requires so much more planning and that's something I truly love to do!
An urban elopement with many options
We started off art the city hall, as the architecture and scenery is absolute stunning there. And then we continued to Riddarholmen to get some backdrop photos of the city hall. And the closeness to the water also adds to the typical Stockholm scenery-
What next…?
Time for the subway ride before taking off with a car to another hill for some scenic views. They were all up for it!!
They wanted to go to Skinnarviksberget because Radwa always wanted to have a picnic there with Balal, but it just never happened. And wow – the view is gorgeous. What a spot!!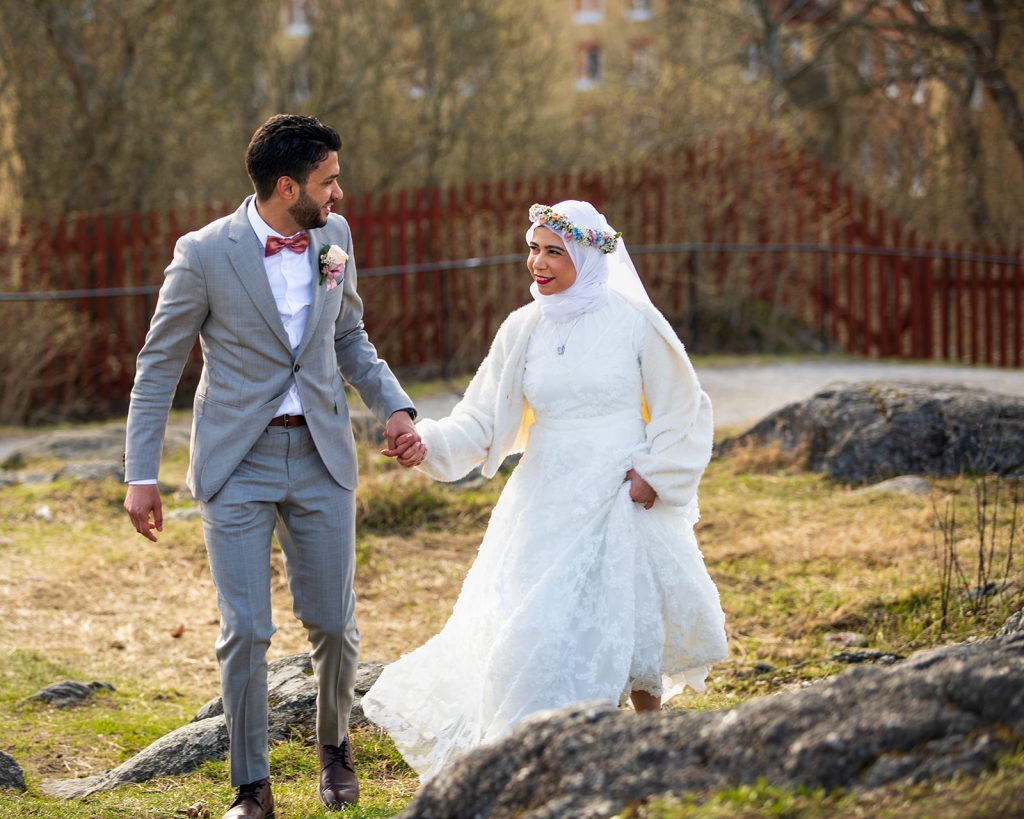 …..and suddenly the time had come for some castle photos and a picnic on the beach.
Yes, you did read that right… we went to Ulriksdal castle, and a nearby beach. It was windy but the photos turned out beautifully. Who can blame them for wanting it all….? I know I would too….
The bride brought Dino, which was the first gift Balal bought her, and together with butterflies they both are the brides favourite animals.Gotta love that. So intentional to bring those items along in their urban elopement day.
You want to see more urban elopements, check this one out
And maybe you want to see even more, then check out my portfolio where you find a urban elopement section
Hope you enjoyed this blogpost!
Comment below! XoX Evelyn