Are you considering a fall wedding?
Congratulations! Then you are looking for a wedding-day with crisp air and golden hour throughout the afternoon. Hurray! The golden lights in fall weddings creates amazing opportunities for epic photos.
One of my couples that decided to get married in autumn is Joachim and Maria, they picked the 5th of October 2019. And below you find inspiration for a fantastic wedding-day with the first look among apple trees, and portraits with stunning backdrops as forests, water and crisp air.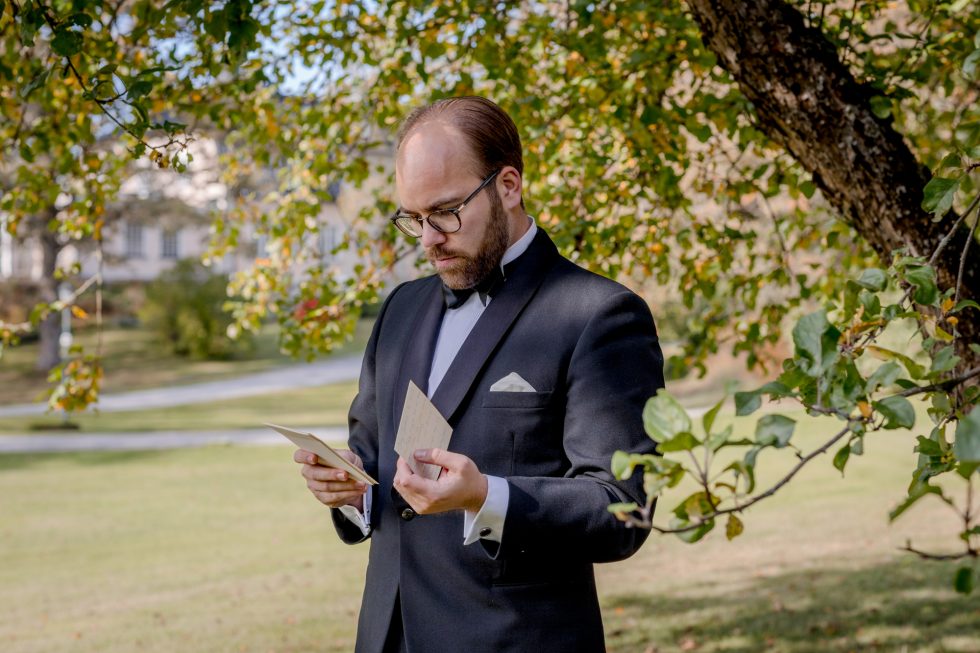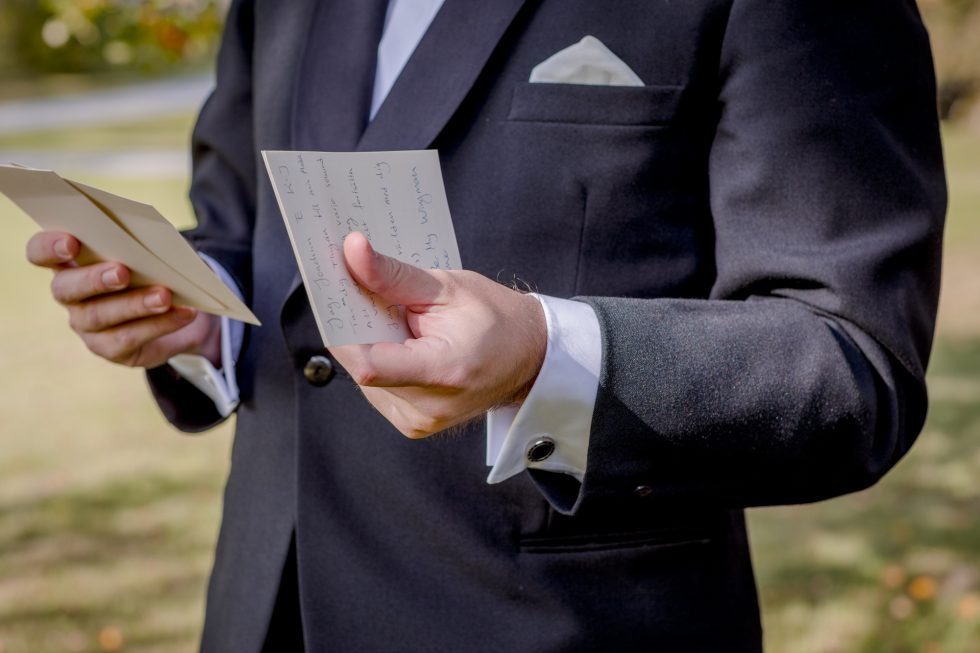 Wedding in October at Balingsholm!
Yes I love and travel, I travel often and a lot. Traveling to an elopement or a wedding creates a a heartbeating challenge to plan and recog all the good places. I feel alive doing that, I don´t know but that is what I live for.
However, there are quite a number of fantastic places in Stockholm where there are incredible conditions for jawdropping and epic photographs from one of the most important days in your life.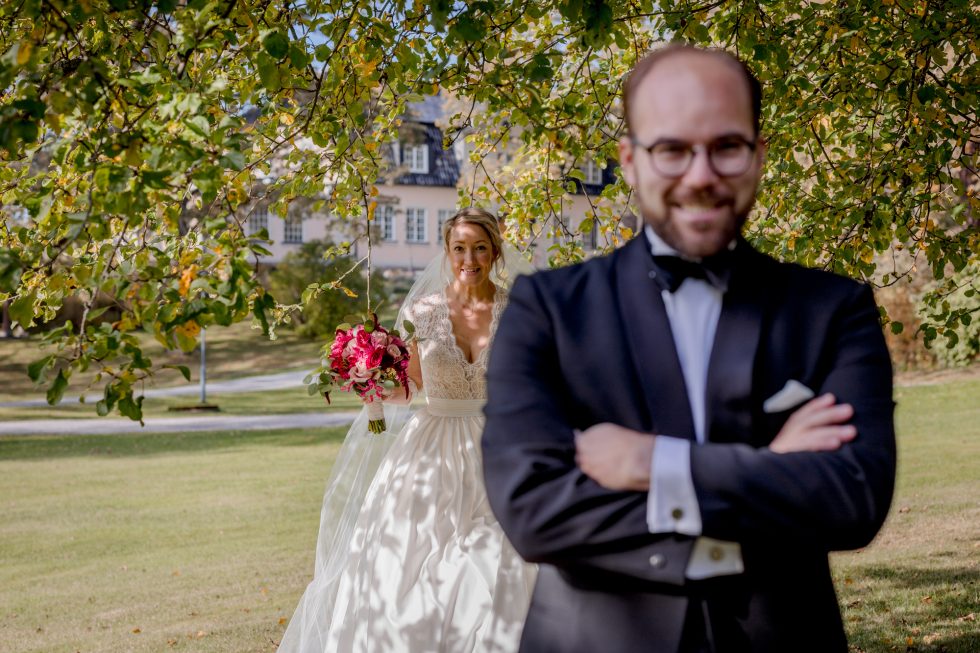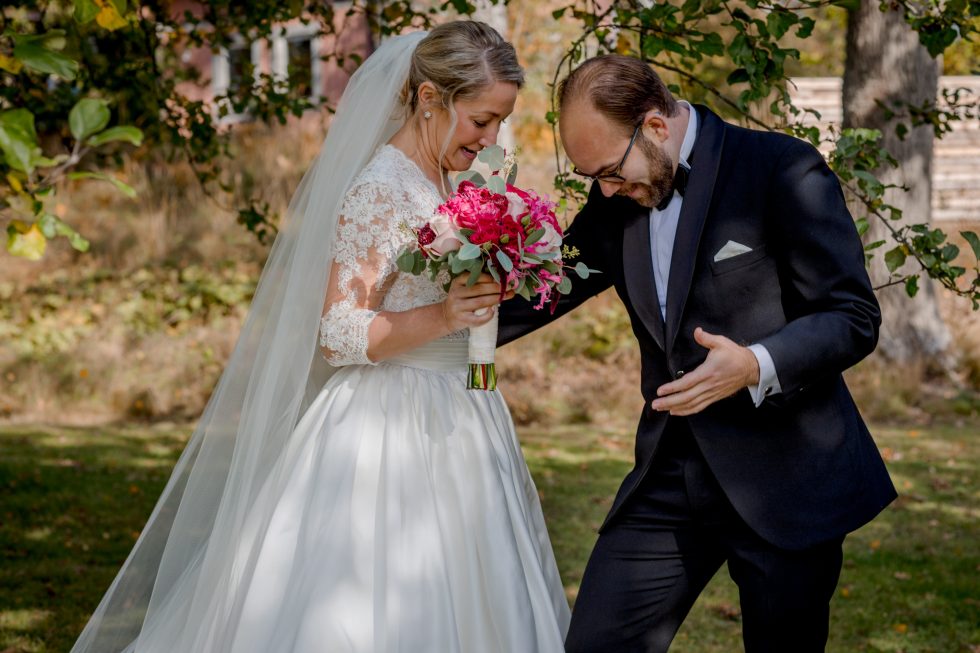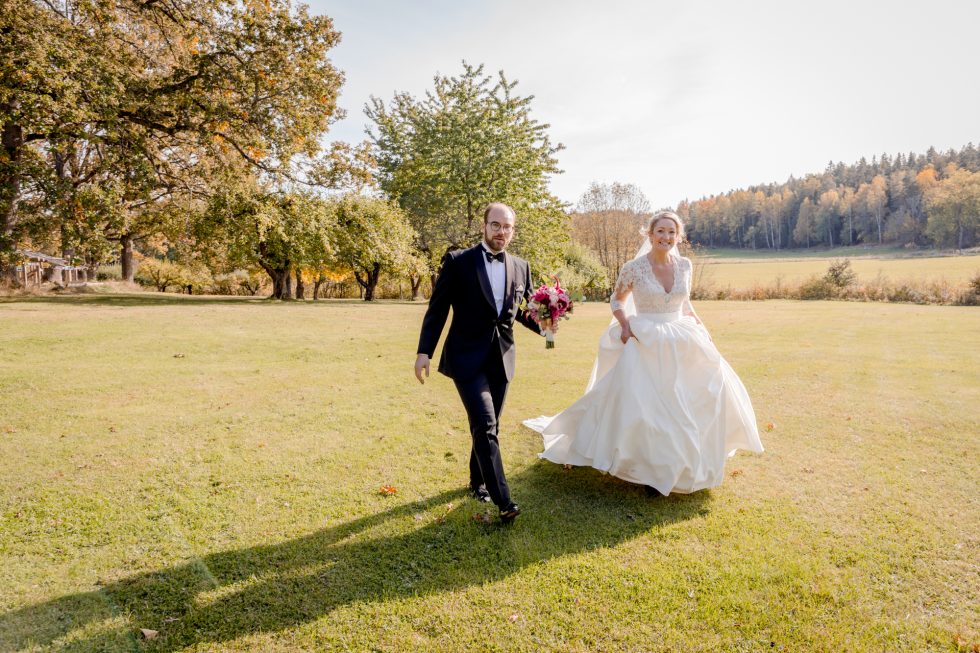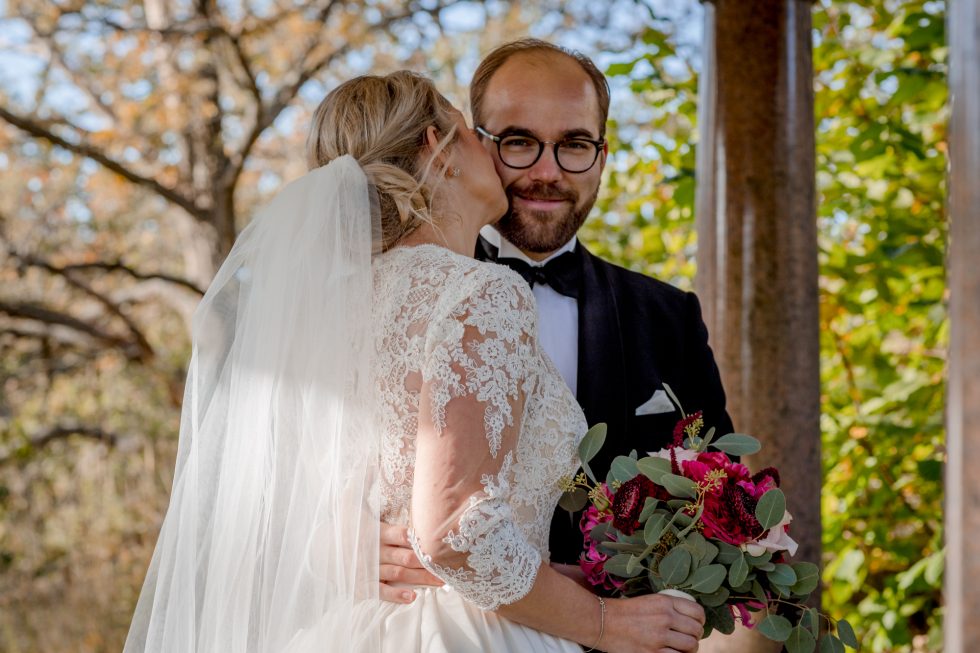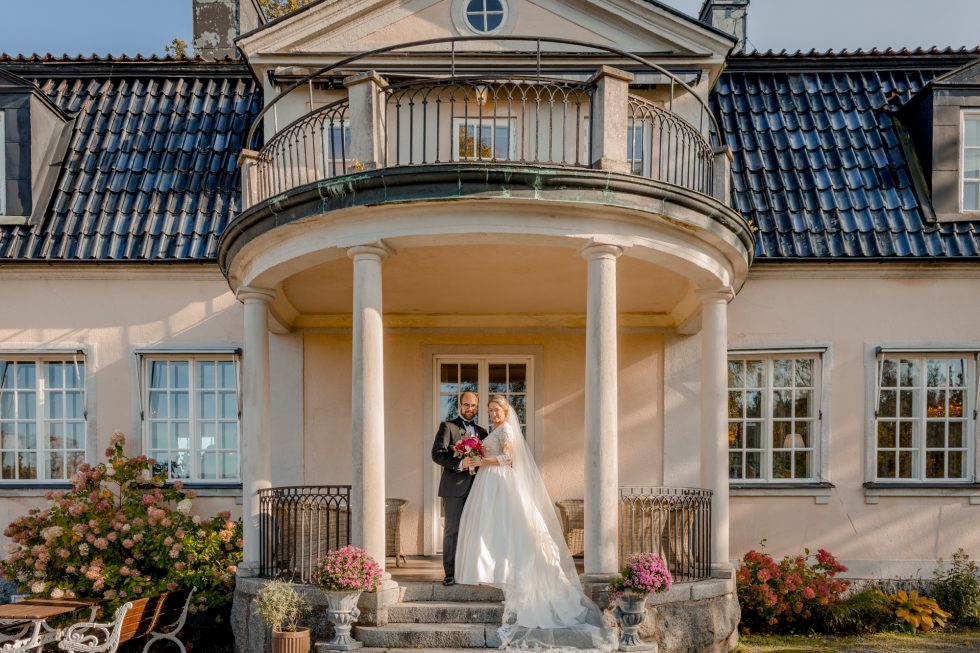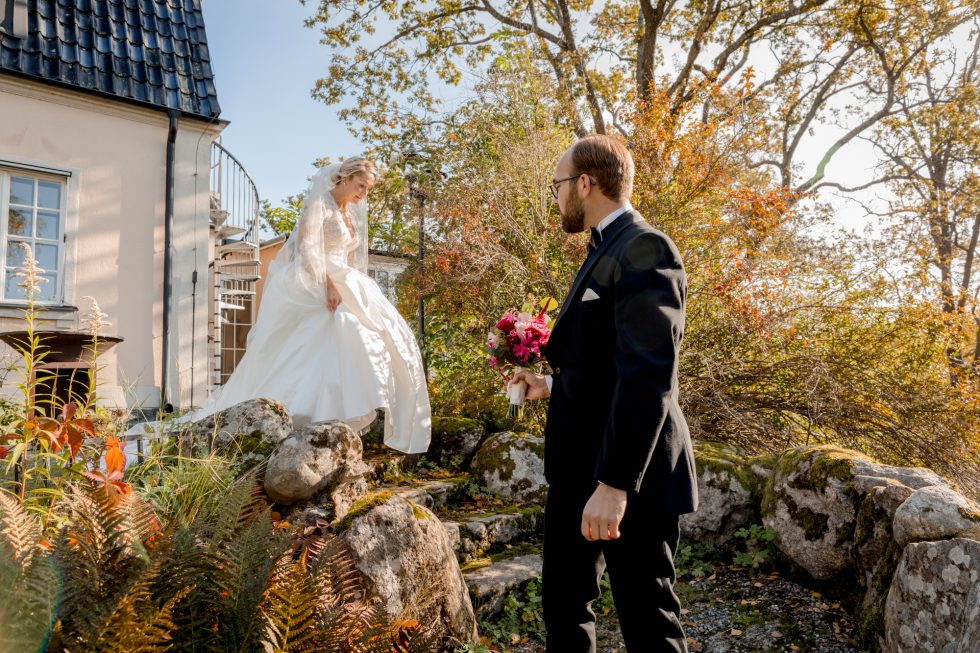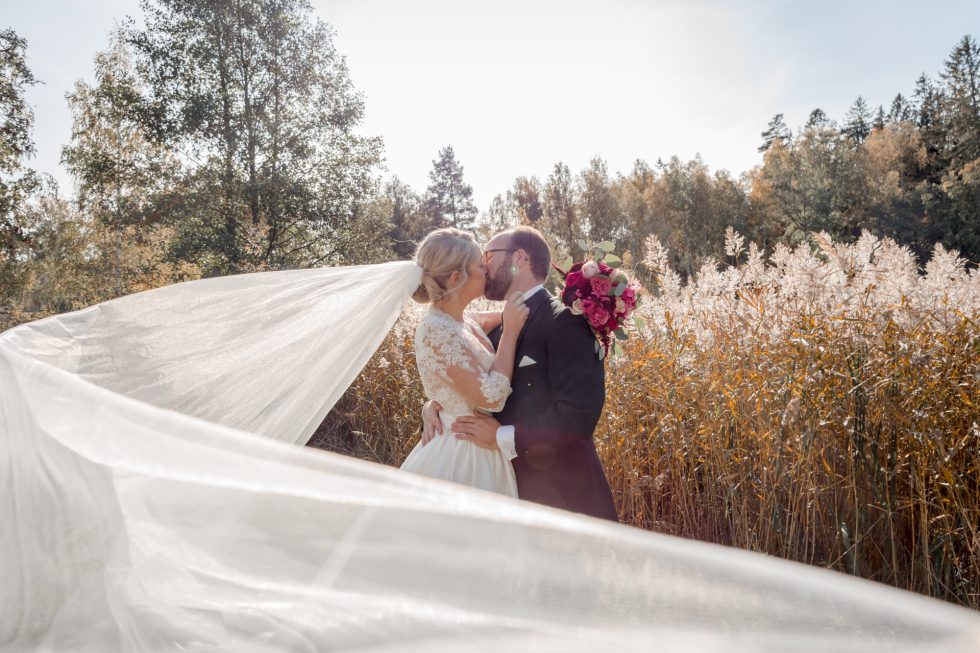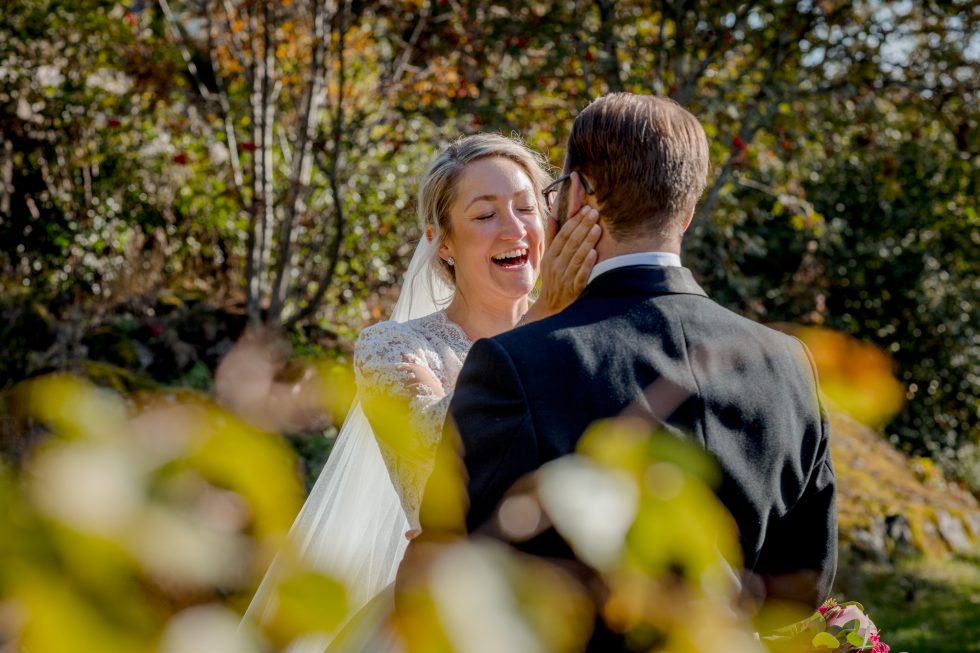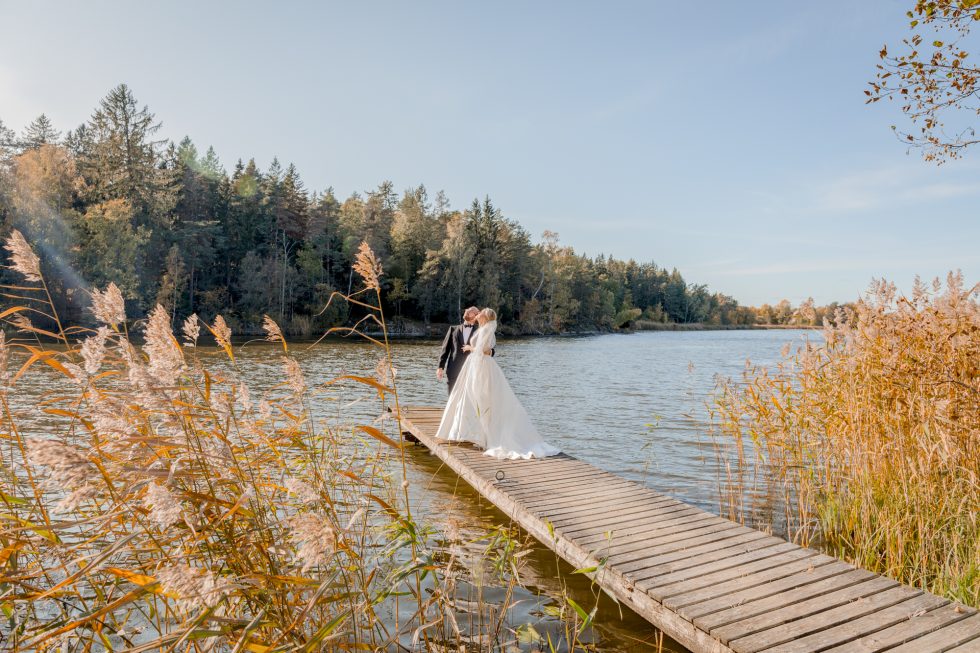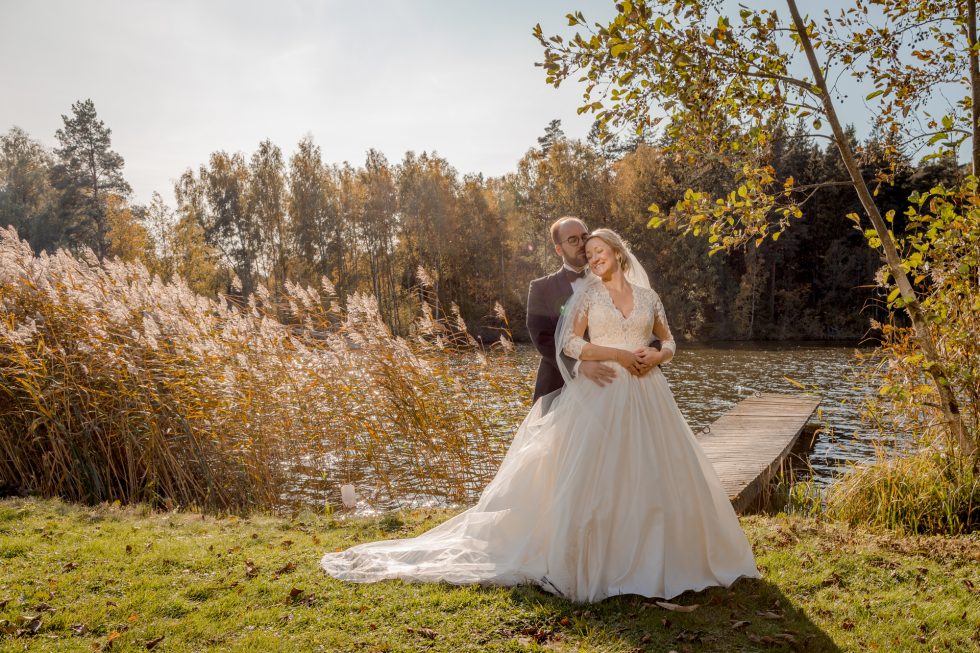 Reasons to consider fall weddings?
Light. I know, I'm nagging about it, but it's so crucial for stunningly magical images. We photographers talk about golden hour, and there is a reason for that. The light is lower and softer and the golden light glow on you. In autumn the sun is lower all day, therefore pretty much all pictures become softer and more golden.
It is not as booked up as in high season, photographers, venues, churches, HMUA, wedding coordinator, etc. Everyone has more space for bookings in autumn and winter.
★★★★★ 5/5
We had seen photographs of Evelyn before and when Joachim proposed to me, that was the first thing I came to mind when we started planning.
– I want Evelyn as a photographer.
It was very safe to have Evelyn on our day. She made sure all the essential photos were taken and was open to our suggestions. It was easy to communicate and Evelyn understood what we meant when we did not really know. We warmly recommend Evelyn as a photographer for all types of events and as a wedding photographer she was calm, professional and methodical in her work.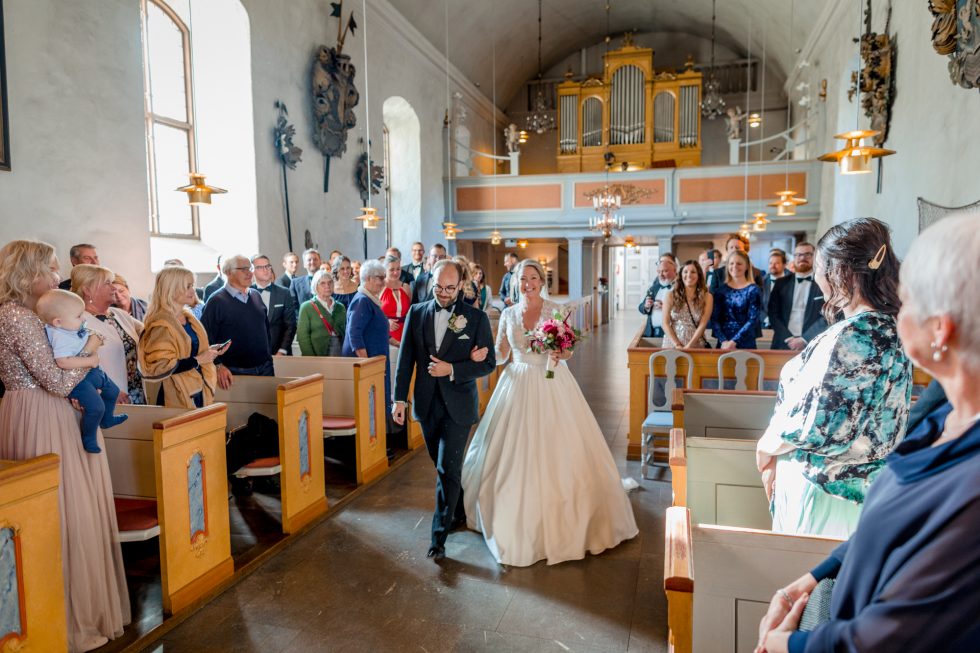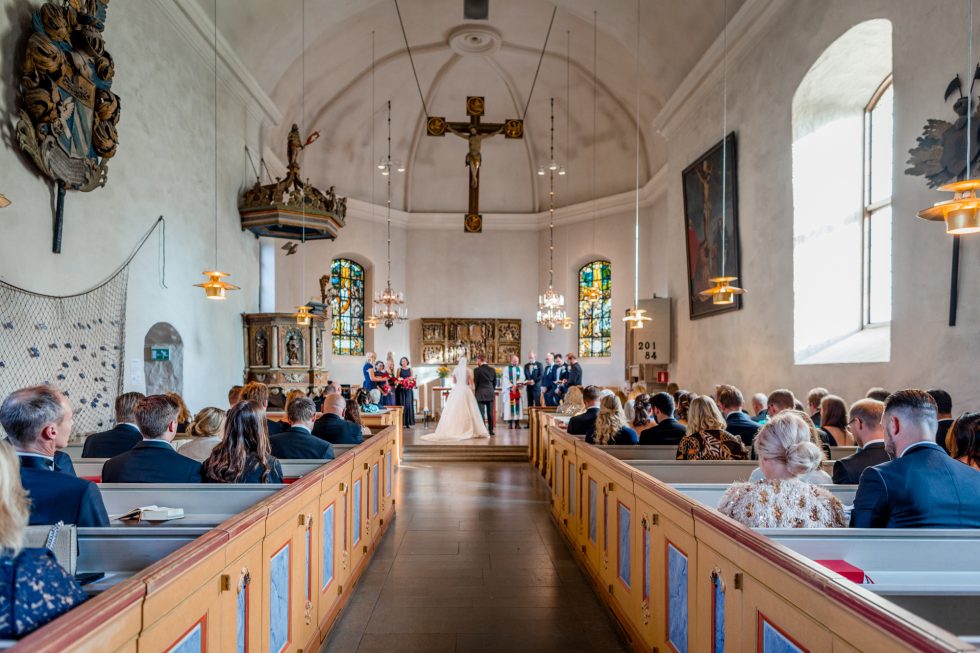 Crisp air, rather than summer season when it easily becomes sweaty and humid. This means that you as a bride and groom can hang out with family and friends longer than when it is all hot.
The colors! Green in all it's glory but let's be honest, autumn colors on the trees, those ripe apple trees and just lovely cozy with candles and fluff. It is incredibly beautiful.

TELL ME MORE ABOUT YOUR DAY

Do you want to see more inspo on fall micro weddings? See here
For more inspiration, follow me on instagram
You find the venue Balingsholm here
Wanna chat, send me an email! hello@evelynwallin.se
So looking forward to working with you, to create the most memorable day of your life!