..and how do I prepare the couples? How I plan and prepare as a photographer varies of course. It comes down to location and length of a session.
No matter how short the session is, I prepare my couples to think in realistic ways. To imagine the schedule for the day how many locations that's possible in the amount of time we have. I do suggest to the couples that most of the time, every part of their day will take longer than expected. They need to be prepared for that.
General prep!
Everything takes more time than expected! Trust me on this! Add extra half an hour here and there.
Invite ONLY the top notch of friends and family! No, you don't have to invite cousins you never talk or meet. Your day, your rules.
You don't want a white dress or you don't care for spending lots of money on decoration….? Then don't!
You want to include diving on your day? Excellent, then do it!
Add a pause during dinner, people need to go to the loo, and chit chat with each others. It's also perfect for us to get the golden hour portraits.
Let the toastmaster/madame make sure you guys know what groups you. want photographed. I can't possible know who aunt Anita is.
You want to chat? Ok book your free elopement clarity call with me here:
HOW TO PLAN AND PREPARE FOR A DESTINATION ELOPEMENT
I add this into all my destination elopement packages. To help out with laws and jurisdictions. Some couples prefer to do a cityhall ceremony in their hometown. I always encourage couples to add a more personal ceremony on location. These personal ceremonies are amazing, trust me. Take the time to plan and prepare with whatever you can to make it really emotional. Do you sing, or play an instrument? Do you share a movie that is special to you both? Add a line from it in your vows. Plant a tree. Do hand banding like the Scottish, and get hitched for real (yes it's from this tradition the phrase comes from). Let your family and friends that isn't there write you handwritten notes, then read them out load during the ceremony.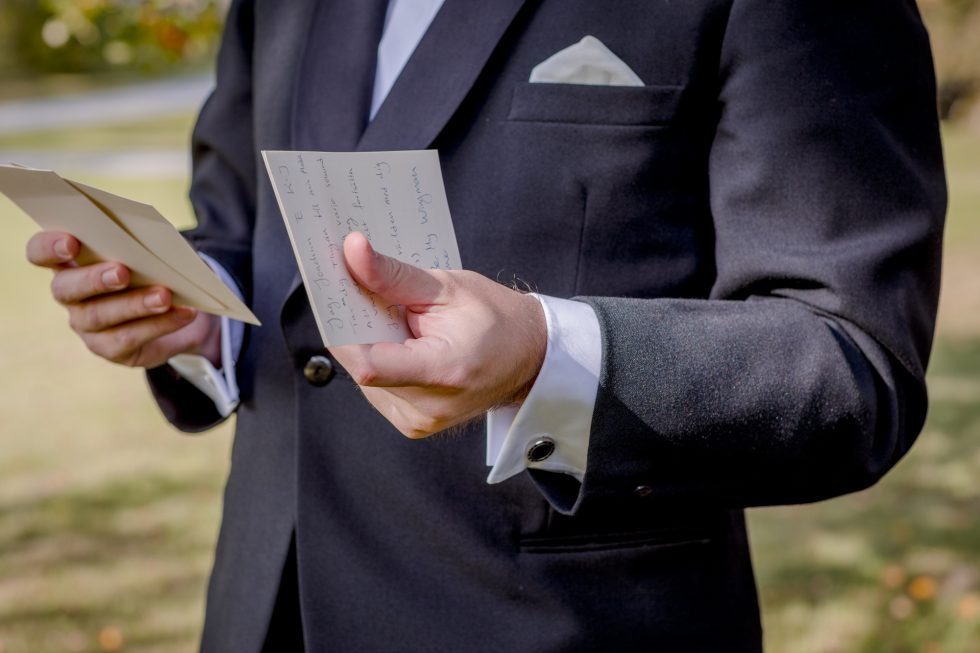 How do I plan and prepare myself as a elopement photographer?
So you guys already know that I am an elopement expert, but how do I prepare myself as a photographer? Well, it's quite a lot of preparation, believe it or not.
As some may think being a photographer is merely about having a good camera and push the button. This couldn't be more false. Having a good quality camera means that the camera have more options and does even more. This means you defiantly need to make quite a number of choices. And to make the right choices, you need to know what you're doing.
During a wedding, there is quite a number of situations that can happen, but also situations you KNOW will happen. Like the first kiss, during a wedding I know this will happen. But I had no idea that the bridesmaid is pregnant and the water just broke during the ceremony – yes Been there, it has happen.
So a big part for my preparation, is to be prepared for the unpredictable things and to be fast. Both in mind and with my cameras. Yes I always bring two cameras with me, because as we all know, things technical can break. The light differs quite a lot during a day, so I need to know what settings to use. I never shoot in Auto, because the camera won't know what situation I am in and therefor it will not make the best choices for me to get the best quality photos. This means, I always use Manual mode, so I easily can change for the specific situation. I also need to be focused and see things, small detailed facial reactions or details but also to see the big picture and to know how to compose it well.
More techical prep
So, I always bring at least 4 fully charged batteries, a number of different objectives, and a multiple amount of cards as my cameras have dual slots to be certain no photos will be lost if one card fail to work. I bring rain protection for the camera and me. I always bring water and snacks! Not always for me, quite often the bride has eaten too little or forgot to drink enough water. Off camera flashes, but sometimes I bring bigger flashes, reflectors and a stand. It all depends.
For me as a person, I always drink. watersupplement both the night before a elopement and the morning off the elopement. I ask my husband to sleep with little Ellen (our 3 year old) to be certain I get enough sleep. And I dance to really motivational music during the morning to get in the mood! Lol.
Have a look in my portfolio for more inspiration