Inspirational editorial from my favourite spot
Difficult if you put the words inspirational editorial with the word Gotland? Not at all, I will say it's a perfect match. I think I could easily put together at least 5 of these without even thinking. Imagine then, what we could do with a wedding.
So what I wanted to do, was to capture the stunning light that you find on Gotland. I know, it sounds ever so cheesy but it's true. The fact that it's an island and the limestone reflections do make the light slightly different than anywhere else really. Then you have the 12 church ruins thats also a very special place.
Another thing that I love, being an island the population on Gotland is very used to providing for them selfs, not counting on the mainland to help out. This makes Gotland really well suited for entrepreneurs and I have totally fallen in-love with Sanna Lennartsdotter and her jewellery, look at this stunningly talented jewellery called by Lennartsdotter here
Let me show you my love for Gotland…
I chose three spots only for this inspirational editorial session
The first was shown above, the ruin called S:ta Katarina by the main square in Visby in backlit, who stunning isn't this..? Second spot was Almedalen, the light under that big tree was so stunning I couldn't stop myself from capturing the couple and the jewellery collection called Blå lagunen (blue lagoon).
You wanna start planning your Gotland session, book your clarity call here
Third spot for this session is located about 15 minutes car ride from the wall around the city-centre of Visby, and it's called Högklint. It's a cliff high up with stunning views of the coastline. This place by the golden lights – what can I say, have a look yourself….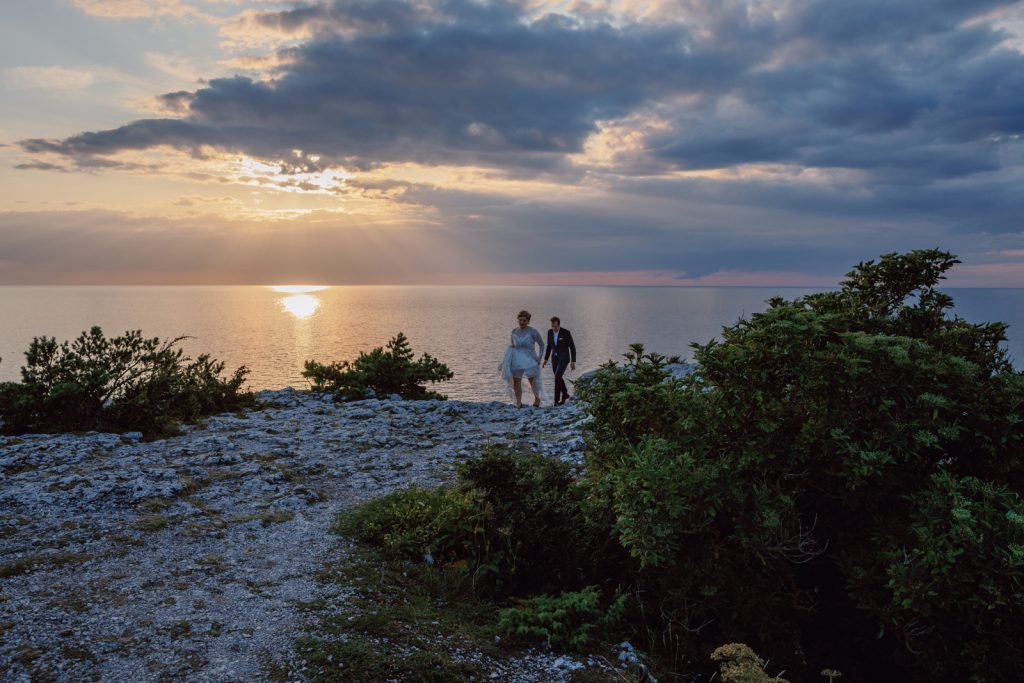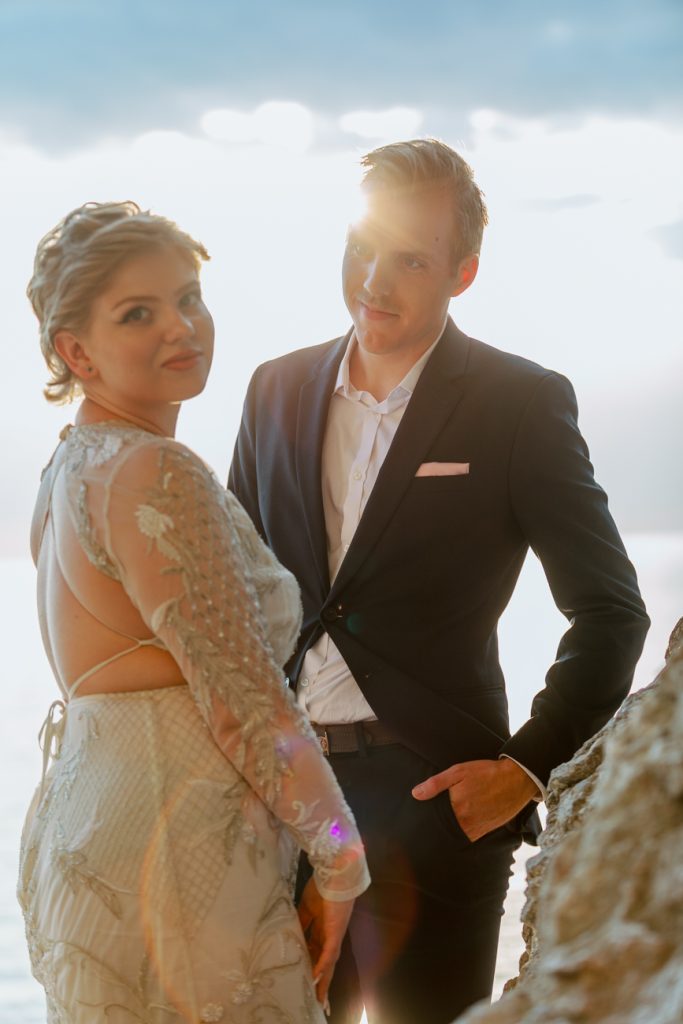 By Lennartsdotter, collection Blå lagunen
Check it out!
The bride is wearing the wedding ring, earrings and a neckless nd the groom a white gold wedding ring.
Want to download my inspirational timeline for a two day elopement in Gotland? Get it for free here
Want to have a look at my portfolio page and see my work? Look here
Thanks so much for stopping by! Let me know what you think about this post!
Lots of love
Evelyn XoX